If you are using the Brown Paper Tickets Credit Card Processor for US or Canadian currencies, we can enable fields in your account for you to securely enter ACH Direct Deposit information. If we have already done so, follow the instructions below to complete your Financial Settings.

Step 1 - Locate Your Bank Details
The easiest way to do this is by using a check/cheque associated with your bank account.
Never use the routing number on bank deposit slips. Those numbers are not used by the ACH system.
Alternatively, you can log into your internet banking to find the information needed. If you do not have internet banking or checks, you may need to contact your bank for help obtaining the necessary information.
US Checks
US routing numbers are always 9 digits.

Be sure to include all zeros in the account and routing numbers.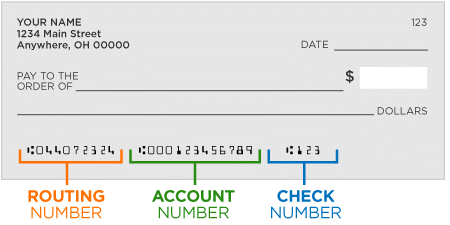 Canadian Cheques
Y

ou will need the transit number,

financial

institution

number

, and account number.

Be sure to include all zeros in the account and routing numbers.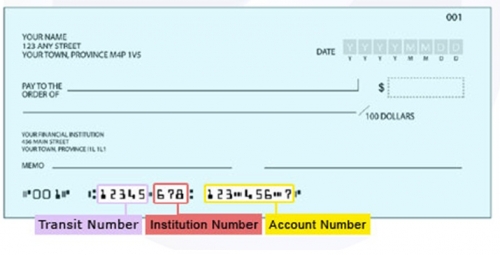 Canadian routing numbers are comprised of the transit number and the institution number. So, for example, if your transit number is 12345 and your institution number is 678, you will enter it in the Bank Routing Number field as either 12345678 or 12345-678.
Step 2 - Update Your Account's Financial Settings

PLEASE NOTE: Event Organizers are solely responsible for information entered in the Financial Settings' routing number and account number fields. Inaccurate bank information may result in incomplete payment, payment being sent to an incorrect bank account, etc. When updating your BPT account's Financial Settings, please review all information for accuracy before saving changes.
1. Log into your Brown Paper Tickets account.
2. Click this link or select Financial Settings from the Account menu.
3. On the Financial Settings page, fill in the empty fields, including the fields for Bank Routing Number and Bank Account Number.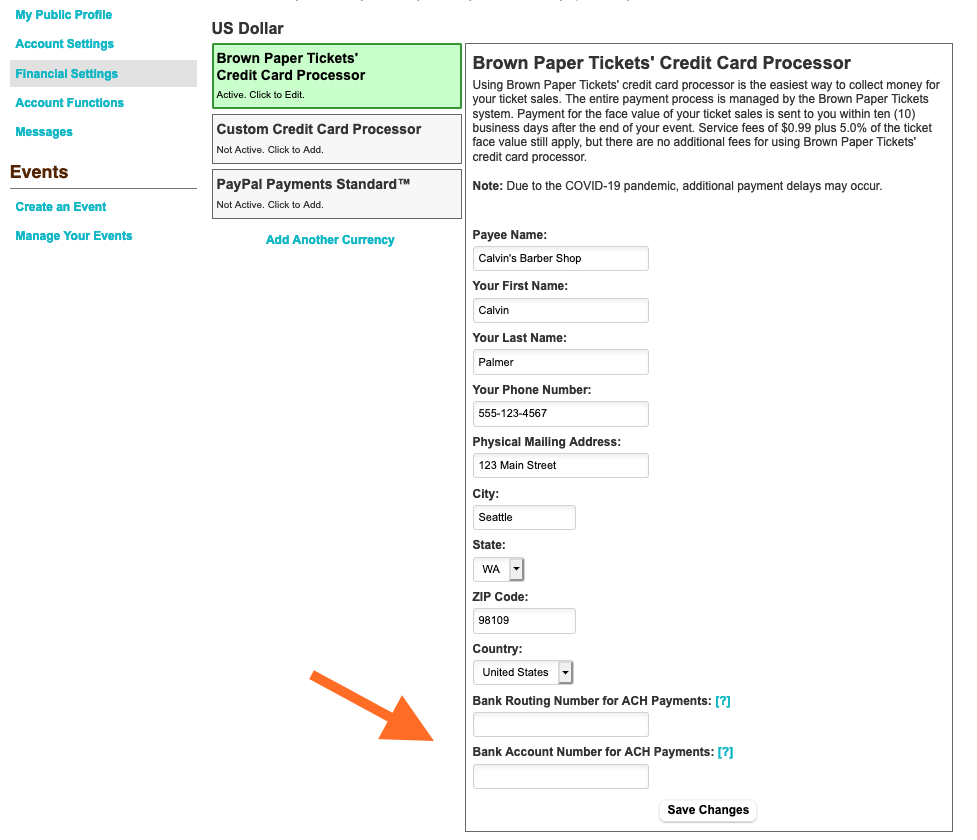 4. Double-check that the information has been entered into the correct fields. Errors can result in incomplete payments, payments being sent to incorrect accounts, etc.
5. Save changes.