A clear and concise price description will empower your buyers to understand their choices. Use this space to share important details about your ticket type and price options.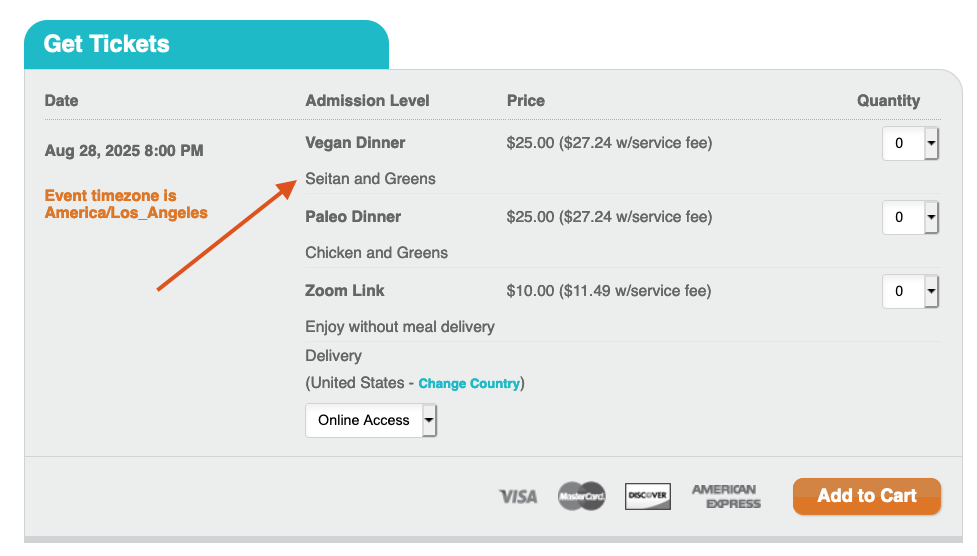 How to Add a Price Description
Log in to your account. From the Account menu, select Manage Your Events
In line with the event title, select Go!
Choose Dates & Prices from the dark gray bar
Scroll down to Your Dates & Prices
In line with the price, click the Edit or Delete Price link
Enter your details in the Price Description
Click Save Changes
Repeat steps for additional prices as needed
Warning
The Price Description only appears on the ticket widget during the purchase process. We recommend choosing Price Names that will allow you and patrons to differentiate between ticket types and avoid confusion.